The Toronto Saxophone Quartet Dedicated CD, is available for purchase.

Our friend and colleague Denny Ringler recorded this CD in March 2002 at the Lakeshore Yacht Club in Toronto. He encouraged us to make very few adjustments to the recording in order to ensure the spontaneity and "live performance" qualities of the music. We hope you enjoy the results.

Tunes included on the CD are listed to the right, as seen on the album cover.  Album notes are available  by clicking here to read and/or print a one-page  .pdf file.

To purchase copies of this recording send an email to Steve Fuller (Toronto Saxophone Quartet Founder and Artistic Director) with your request: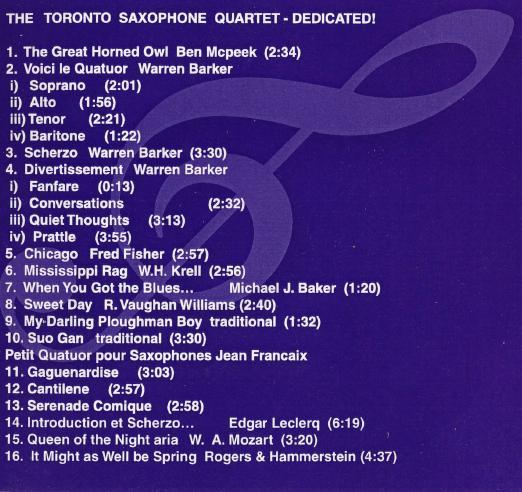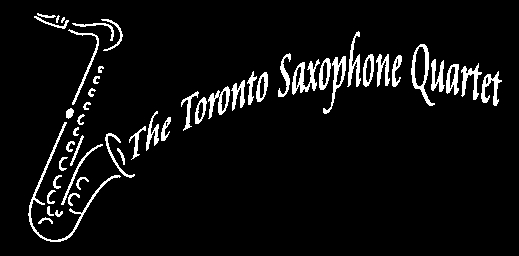 of the songs from our Dedicated album. If you encounter a problem playing these clips, try using Internet Explorer rather than another web browser and/or try a different media player.

© 2013 Toronto Saxophone Quartet                                           Website Designed by YourWebsiteTomorrow.com