The Toronto Saxophone Quartet always provides a unique and exciting listening experience.  We have over 1500 selections in our repertoire; thus, we can play an exceptionally wide variety of music --  jazz and swing, ragtime, Broadway and Hollywood, religious music and Christmas carols, and the classics.  For a "little Big Band" sound, we can add a rhythm section.

    If you are interested in scheduling a performance, please contact Steve Fuller, Founder and Artistic Director of the Toronto Saxophone Quartet, who can schedule a customized programme of music to suit your audience and facility.

    Upon request, he can send a current copy of the Toronto Saxophone Quartet library, from which you can choose selections to make our performance fit the occasion to your satisfaction.  He can also design a musical accompaniment which will enhance your function.

    We now have a repertoire of over 1500 special arrangements and compositions. Selections from our repertoire can be seen by clicking on the music note below, opening a printable .pdf file. 

    However, to view more from our extensive repertoire, Steve can send you titles in several forms, from a few numbers from each of the categories (as below), to a whole category, several categories (sorted by type, title, etc.) or even the whole list, sorted by number, title, and category or by any three of those features. Steve could even search for your "special tune".  (All lists will be in Excel and can be converted to MS Word).

    To other professional saxophone quartets: we also trade chart-for-chart by PDF versions.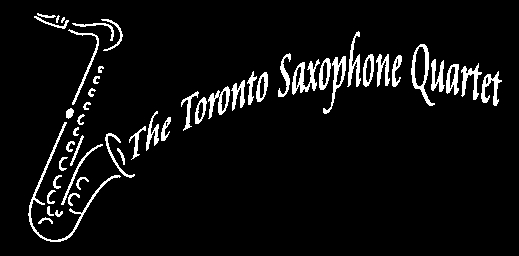 Visit our Contact page to arrange a performance or to otherwise discuss the Toronto Saxophone Quartet.
© 2013 Toronto Saxophone Quartet                                            Website Designed by YourWebsiteTomorrow.com